Giselle and Dino
This was such a sweet wedding. Lots of love, family, and flowers went into this elegant rustic wedding. Giselle and Dino got engaged a year ago, where we had the honor to photograph their engagement at St. Pete Beach. To see their engagement session, click on the link: Giselle and Dino Engagement Session.
Giselle and Dino prepared for their ceremony in their suites. Giselle was accompanied by her mom, Maid of Honor and Dino's daughter. Giselle's dad, starry eyed, came in to see his beautiful daughter for the first time in her wedding dress. While Dino got ready with his son and family.
The two wed underneath a floral archway at the Enchanted Forest at Cross Creek Ranch. They united their love through a unity cross ceremony. The guests were greeted with decorations following a navy, blush and wood color palette. Wooden signs and glasses filled with flowers lined the aisle.
After the ceremony, the guests moved inside the light-filled, rustic, carriage house stable for the reception. Where Giselle and Dino celebrated their marriage with their first dance, and cake-cutting traditions. The evening continued with lots of love, laughter and dancing! These photos capture the spirit of their wedding. We wished the night would never end!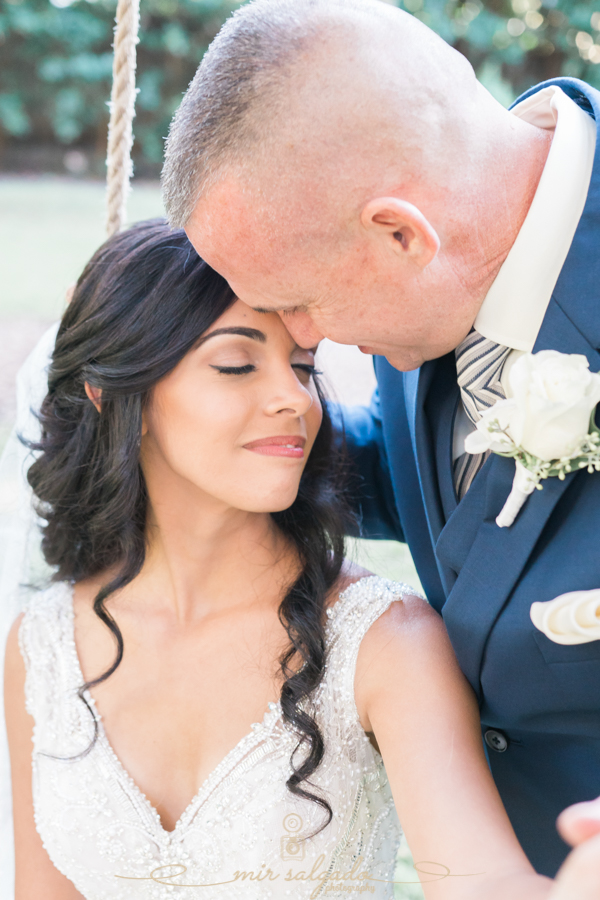 Vendors
Ready to Capture Your Wedding?